The group of Attorney Generals claim mortgage servicers either failed to follow FHA loan modification guidelines, or maliciously chose to ignore the rules. Effectively putting homeowners who are in hardship in even worse situations.
Either incompetence or malicious intent, it is the homeowners who suffer!
What is the FHA?
The FHA (Federal Housing Administration) is a government agency that provides mortgage insurance on loans made by FHA-approved lenders. This FHA mortgage insurance protects lenders against losses in case homeowners fall behind on payments. Thus motivating lenders to lend to more high risk borrowers that they otherwise would never lend to. Borrowers who otherwise would not be able to find loans to buy homes. FHA insured loans are an essential tool for the middle class to enter homeownership. FHA insured mortgages are especially essential in minority communities.
It is important to note that not all mortgages are insured by the FHA. as of 2021, only about 10% of all mortgages are insured by the FHA. The majority of these loans are owned by Ginnie Mae. And the servicing rights of these loans are commissioned to mortgage servicers (such as Cenlar, or Carrington, or Select Portfolio Servicing).

Many FHA approved mortgage companies have often ignored the agency's loan modification program guidelines. Either out of incompetence, or malicious greed. These mortgage servicers have routinely flouted the FHA's requirements, according to Washington D.C. Attorney General Karl Racine and 20 other state attorneys general.
The attorneys general wrote in a December 2021 letter that a number of mortgage servicers hired by FHA-approved lenders failed to adequately implement loan modification options the FHA introduced in July 2021. The loan modification options allowed eligible borrowers to reduce their principal and interest payments by 25%. FHA required mortgage servicers to implement the program by October 21, 2021. This requirement has not been met by the servicers. It should be no mystery why these mortgage servicers are less than motivated to reduce homeowners payments and principle balances by 25%. The entire business model of these mortgage servicers is to turn a profit on each and every mortgage. Either short term, or long term. Either through collection action, or foreclosure action.
Instead of notifying borrowers (who were behind on payments) about these new Federal FHA programs, many mortgage servicers of FHA-insured loans allegedly sent borrowers delinquency and/or foreclosure notices that failed to mention the relief options. The Mortgage servicers demanded paperwork and imposed qualification requirements that were not necessary under the FHA's guidelines. In some instances Servicers even told borrowers that the loan modification option did not exist, the attorneys general claim. These actions are eerily similar to the actions mortgage companies took following the real estate crash of 2008.
A spokesperson for HUD (Department of Housing and Urban Development) stated that the agency took the AG group's raised concerns very seriously.
"FHA is committed to assisting homeowners struggling because of the pandemic to keep their homes if at all possible, and expects servicers of FHA-insured mortgages to take all necessary steps to work with borrowers, based on their individual situations, to identify the best FHA loss-mitigation home retention option available to them," a HUD spokesperson said. "No homeowner with an FHA-insured mortgage who is struggling financially because of the pandemic should be unnecessarily hindered by their mortgage servicer from receiving the assistance for which they are eligible."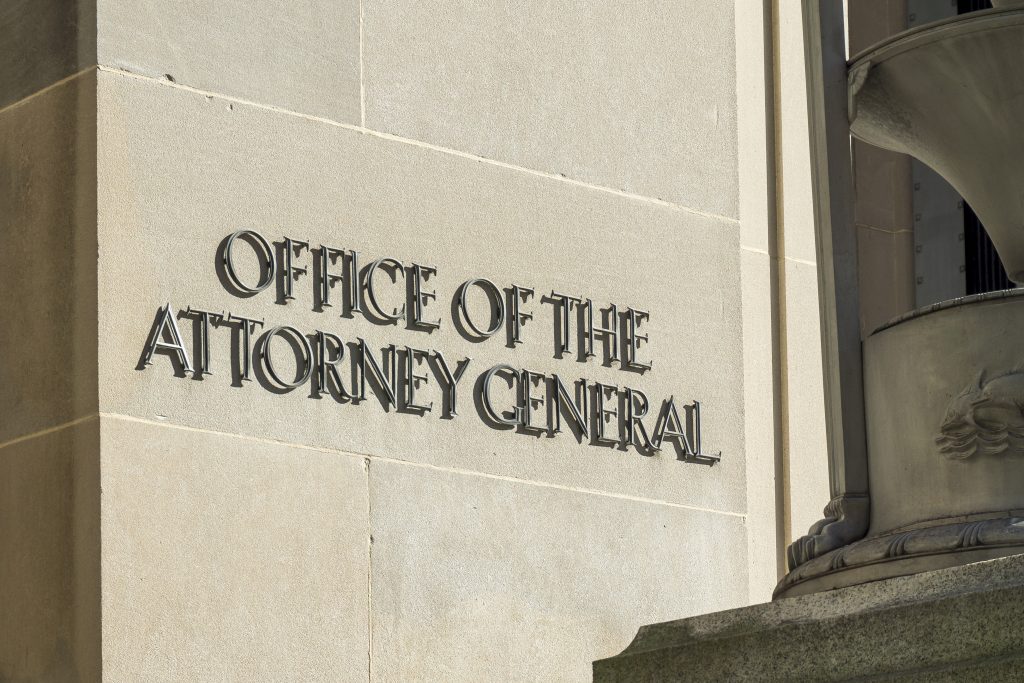 The group of Attorney Generals could not pinpoint exactly how widespread the alleged misconduct by the servers has been. However they are confident the conduct is prevalent amongst several large members of the mortgage servicing and Foreclosure industry.
In a press statement accompanying the letter, the Washington, D.C. Attorney General's Office said "several mortgage loan servicers employed and approved by FHA" had not adhered to the program.
FHA's loan modification plan was meant to especially help low-income families, first-time homeowners, and households of minorities that have been disproportionately impacted by the pandemic. The big picture goal was and is to avoid a mass foreclosure wave caused by delinquent payments caused by the loss of income that began due to the pandemic. However the 2021 FHA Loan Modification program can only be impactful if lenders implement it, the letter notes, highlighting a challenge of designing government relief programs that rely on the private sector to carry them out.
What options do FHA owning homeowners have to protect their homes and families from unfair treatment by the mortgage servicers?
A small percentage of FHA owning homeowners have taken legal action to protect their homes and families from Foreclosure. These homeowners retained the legal protection of licensed Real Estate Law Firms to prepare and submit formal Loan Modification cases directly to the mortgage servicers. As well as pushing their cases up the chain of command to the investors of these loans, typically the federally managed Ginnie Mae. As well as up to the FHA in some extreme cases. These legally protected homeowners have benefited from a much higher success rate in receiving the FHA loan modification program. Our Law firm Roosevelt Law Center has successfully assisted many homeowners in 2021 in being approved for the FHA Loan Modification program. It is a proven fact that homeowners with Legal Representation from an experienced and reputable law firm receive more attention and care from mortgage servicers. Having an aggressive law firm on their side does in fact provide a successful resolution.

The 20 Valiant Attorney Generals who have taken aim at these mortgage servicers should be commended for finally speaking up. They are standing up for American Homeowners. However each and every American Homeowner who owns an FHA insured mortgage, and is behind on payments, should also take action and stand up for their own legal rights.
The state attorneys generals demanded the FHA take "immediate action" to ensure mortgage servicers followed the loan modification program. They also asked FHA to require its lenders to demonstrate their loan servicers are taking affirmative steps to implement the program. However if history has taught us anything, it is that in a few weeks the mortgage servicers will be back to their old habits. That is if they even take any action now even after this scolding from the 20 Attorney Generals. American homeowners in hardship will be left to fend for themselves. Just as they always have been. A letter and slap on the wrist is not going to convince the mortgage servicer to sacrifice the billions of dollars of profit.
The state attorneys general also raised concerns that servicers did not adequately evaluate borrowers for loss-mitigation options, even as they await the $10 billion in federal aid from the Homeowners Assistance Fund.
"HAF should be a fund of last resort and should not replace servicers' obligations to evaluate homeowners for all loss mitigation options," the attorneys general wrote.
In a statement, Racine called the mortgage servicers' misdeeds "illegal, unacceptable, and dangerous." He added that they discriminate against low-income borrowers and borrowers of color, groups the FHA disproportionately serves.
"The purpose of the federal program is to reduce the displacement of families from their homes, and, as a result, thwart homelessness during the pandemic," said Racine. "The truth is that too many FHA approved mortgage loan servicers have not been honest and transparent about the FHA's protections for borrowers."
All in all, the Attorney Generals of these 20 states took a very honorable step in demanding these mortgage companies treat homeowners fairly, and follow the FHA requirements. However a demand, and request, and slap on the wrist only goes so far. Each and every homeowner needs to take the necessary steps to protect their family. Our country is a country built on law and order. If laws are not being followed, if guidelines are not adhered to, each and every individual must take it upon him or herself to protect their rights.
Roosevelt Law Center is proud to be the Nation's highest rated Real Estate, Mortgage, and Foreclosure prevention Law firm. Be sure to also visit our Reputation Page to read the thousands of reviews and watch the hundreds of testimonial videos.
Whether your mortgage is insured by the FHA, or a conventional loan from Fannie Mae, or Freddie Mac, or a private loan from a bank like Bank of America, or Chase or etc, we are here to help and protect.
If you are behind on payments, or in Foreclosure, information is the most important key to unlock your rights. Give us a call so you can ask the necessary questions to fully educate yourself.