Our Firm. What we do. Why we do it!
Roosevelt Law Center PC is one of the highest rated Law Firms in the entire Nation! Not just in Real Estate Law. Not just in Foreclosure or Bankruptcy Law. But in ALL LAW FIRM RATINGS! We are proud to be the highest rated 5/5 Law Firm on Google. The Highest Rated 5/5 Star law Firm on Facebook. And the highest rated 5/5 Star Law firm on the Better Business Bureau, with an A Rating. With over 1000+ positive reviews and a 99% satisfaction rating, our reputation speaks for itself.
Now, What Does Roosevelt Law Center PC do: We are the leading law firm providing distressed homeowners throughout the country with professional and legal representation in applying and qualifying for suitable Foreclosure Defense Options. The anti-foreclosure division at Roosevelt Law Center PC specialize in emergency postponements of scheduled Trustee Sale Dates. The standard modification services of Roosevelt Law Center PC allow the firm to intervene and negotiate on behalf of homeowners with lenders and mortgage companies. Roosevelt Law Center PC has developed the experience, knowledge and relationships in this field to successfully navigate with lending institutions to negotiate a fair and suitable loan modification settlement in favor of the homeowner's needs.
The main goal in each and every case is to make conditions much easier for homeowners to repay their loans. By utilizing Roosevelt Law Center PC as their legal advocates, every homeowner and family vastly improve the attention their case receives from the mortgage company as well as preventing imminent foreclosure on their property.
Roosevelt Law Center PC will deal with lenders daily in an effective manner and take full responsibility of negotiating with them on behalf of homeowners in a hassle free manner. This proven process will enable clients of Roosevelt Law Center PC to meet their everyday life obligations and pay their revised monthly mortgage payments with comfort.
The staff at Roosevelt Law Center PC fully understand and respect how much homeowners have invested in their home, both financially and emotionally. Helping them retain their home as well as alleviating the stress that comes with heavy financial burdens is top priority at Roosevelt Law Center PC. Roosevelt Law Center PC has accredited professional contacts and licenses to provide protection and assistance to homeowners in distress.
Roosevelt Law Center's Ethos is to assist and protect every homeowner eligible in avoiding foreclosure and getting back on track.
Roosevelt Law Center is not associated with the Federal Government, your State Government, or any Government programs. Our services are not approved by the Government or by your mortgage company. Even if you use our services, your lender may not agree to change/modify the terms of your mortgage. 
It is not necessary to pay a third party to arrange for a loan modification or other form of forbearance from your mortgage lender or servicer. You may call your lender directly to ask for a change in your loan terms. Nonprofit housing counseling agencies also offer these and other forms of borrower assistance free of charge. A list of nonprofit housing counseling agencies approved by the United States Department of Housing and Urban Development (HUD) is available from your local HUD office or by visiting www.hud.gov .
Homeowner should NEVER stop communicating with their mortgage companies. 
Homeowners should NEVER fall behind on mortgage payments on purpose in an attempt to be eligible for or to qualify for help, loan modification or loss mitigation. 
Roosevelt Law Center PC will NEVER tell you to stop making payments, or fall behind on payments. Roosevelt Law Center PC will NEVER tell or instruct you to not communicate with your mortgage company. 
All fees charged by Roosevelt Law Center PC are in compliance with federal and state laws regulating the collection of fees by attorneys providing loan modification assistance.
Roosevelt Law Center PC does not operate in the States of New Mexico, Delaware, New Hampshire, Kansas, Oregon, Washington, Connecticut. 
Roosevelt Law Center PC is led by some of the brightest most experienced minds in the Legal Real Estate Industry.
We have compiled a network of both Staff and of Counsel Attorney's across the nation to handle your specific legal needs. Our lead attorney of Oversight is Attorney Thomas Moore. We also follow all state guidelines and have attorneys in each state that our network assists homeowners in.
Roosevelt Law Center PC's experience in loss mitigation and foreclosure defense, in conjunction with its nationwide network of attorney's, has enabled our firm to successfully help homeowners obtain favorable loss mitigation options.
Clients have access to the firms national network in order to ensure proper representation by local counsel within their respective state in all our practice areas.
Managing Attorney Bio: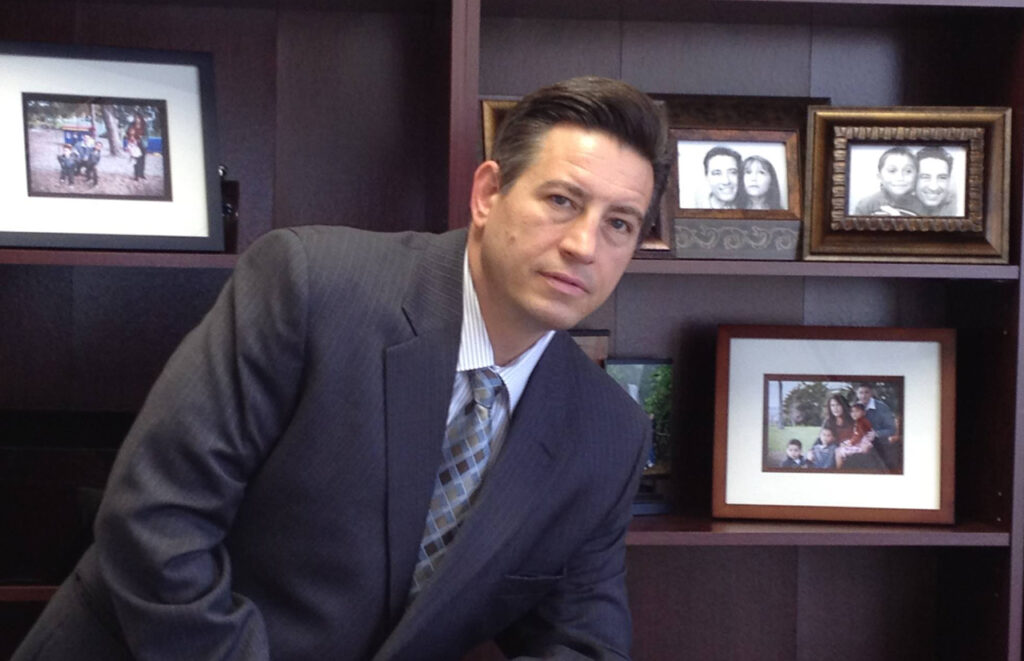 Attorney Thomas Moore was raised in a military family, as the son of an enlisted man who worked his way up from being a private in the army to the rank of Sargent 1st Class. Tom was born in Honolulu HI, spent his childhood years moving frequently as every army family can attest to. After his father's retirement from the army, the family settled in Massachusetts, where Tom attended and graduated from high school.
Thereafter, Tom attended Chaminade University of Honolulu, graduating Magna Cum Laude, following which, he attended Hastings College of Law, and immediately began practicing law in the San Francisco Bay Area, where he worked for the prestigious law firm of Melvin Belli, the world renowned "King of Torts", representing clients in high profile litigation throughout California.
After several years of successfully representing Plaintiffs, Tom was recruited to work for one of the largest defense firm's law firms in Southern California by opposing counsel where he specialized in the representation of pharmaceutical companies and medical device manufacturers. Tom was later recruited to run the Los Angeles office of a major medical malpractice defense firm, successfully representing hundreds of doctors in the defense of medical malpractice claims.
In 2000, Tom decided to branch out on his own and establish his own private practice in Real Estate Law, Foreclosure Law, and Bankruptcy Law. The Financial crisis of 2001, and again 2008 demonstrated to Tom how important it was for Attorneys to help protect the normal consumer against financial ruin.
Tom has established an extensive practice and expertise in representing individuals who are struggling with financial problems and need help in figuring out how to get back control of their finances. As an experienced litigator, with 22 years of experience representing individuals and corporations, Tom approaches these types of cases with an understanding of all the options and remedies available to both creditors and debtors in financial bailout situations
Accreditation: A+ BBB Accredited Attorney. Over 800+ positive Reviews on the BBB for Roosevelt Law Center PC
Association: Experienced Associate Attorneys Licensed Across The US
Resources: Affiliated With Licensed FDCPA Attorneys To Protect Consumer Rights
Experience: Years of Collective experience in Real Estate Law and Debt Relief
Results: Highly Trained Staff Providing You with the Highest Level of Service and Achieving Maximum Results
Roosevelt Law Center PC's Code of Honor:
Since the inception of our law firm, Roosevelt Law Center PC has held a strict Code of Honor. We aim to protect and serve homeowners and Families in financial hardship.
We have absolute and genuine empathy for those in financial hardship. We respect how hard it is to buy a home. We respect how important a home is to the American Family.
When our Executive Committee was opening our Law Firm nearly a decade ago, we made sure our number one Ethos was to protect homeowners from Foreclosure.
This is accomplished in many ways.
First, we treat every single homeowner with respect and empathy. No matter what your situation is. No matter how many months you are behind on payments, no matter why you fell behind on payments. You will be given respect and empathy by our staff here at Roosevelt Law Center PC.
Our staff will review your entire situation. Financial, legal, etc. We will determine if you have a viable case for assistance. If you do, we will provide you honest and realistic expectations about what can be achieved on your behalf. If you are not eligible for any legal help or options, we will tell you exactly why. We will never accept a case, we will never engage a client if we feel we cannot provide a successful outcome.
There are Law Firms, Attorneys, Companies who will take chances on cases they are not confident in, just to make a profit. THIS IS NOT how we operate here at Roosevelt Law Center PC.
We have a Code. Our Law Firm, our Legal Team, our staff, Stick by our Code of Honor!
Visit our Reviews and reputation Page to witness what decades of this code of honor has resulted in.